T. J. CONWAY COMPANY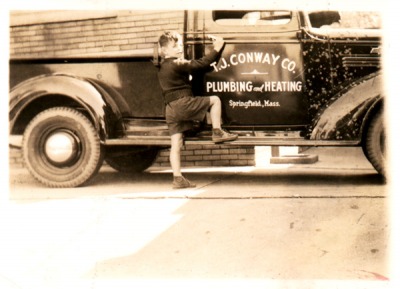 T. J. Conway Company is an established mechanical contractor that brings state-of-the-art innovation and in-depth technological knowledge to each project. Started in 1920 by Irish immigrant Thomas Conway, T. J. Conway became a strong business from a foundation of experience and an impeccable work ethic, securing more than just a job well done—a job of excellence.
A reputation for quality workmanship-from the building of the Hotel Charles in 1929 to building Mercy Hospital in the 70s and the recent completion of the MGM Casino Hotel and Parking Complex -is a well- deserved accolade for this team of 60 plus employees. Thomas Conway, president and CEO, leads the third generation of the company into the ever-changing 21st century, navigating complex regulations and mechanical advancements with know-how and enthusiasm.